The MBC's Wednesday and Thursday drama series Me Too, Flower! which is using the return of Lee Ji Ah as gimmick debuted with a low rating.
According to AGB Nielson Media Research statistics, Me Too, Flower! that premiered on November 9th, 2011 scored a nationwide rating of 6.8% for its first episode.
Although the rating is 0.6% higher than rating scored by first episode of Can't Live with Losing which was rated at 6.2%, but the drama series which is using the gimmick of been the return work of Lee Ji Ah failed to receive desired result.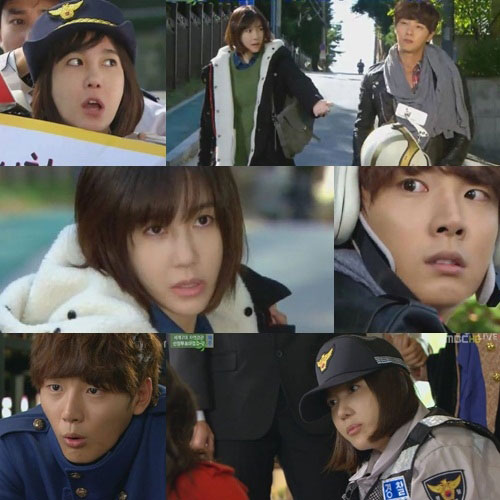 The gap with the drama series aired on the same time slot is rather big too. SBS's Tree with Deep Roots sit firm on the top of the ratings chart for Wednesday and Thursday drama with rating of 19.1% while KBS 2TV's Glory Jane has the rating of 12.9%. Both dramas has a fixed group of viewers, ensuring stable ratings. And the future of Me Too, Flower! looks bumpy.
In the first episode of Me Too, Flower!, the lead character Cha Bong Sun (played by Lee Ji Ah) and Seo Jae Hee (played by Yoon Shi Yoon) starts the happy love fate through unpleasant encounter, continuous encounters made Bong Sun to have good impression on Jae Hee. Lee Ji Ah who transformed into a patrol policewoman showed her vivid acting skills.