The second legend of "King of Baking, Kim Takgu" may be gradually raising its curtain. The rating of third episode of Glory Jane (Man of Honor) aired on October 19th, 2011 has gone up rapidly, approaching Deep Rooted Tree.
According statistics from AGB Nielson media research, Glory Jane aired on October 19th has the average nationwide rating of 11.8%, a surge of 2.4% from the 9.4% for episode aired on October 13th, gains double-digit ratings for the first time after debut.
At the same time, Deep Rooted Tree which occupies the top spot in ratings for Wednesday and Thursday drama time slot experiences slight fall in result. The rating of 18.3% declines for 0.8% from the rating of last episode. The intense competition between the two good drama is about to start.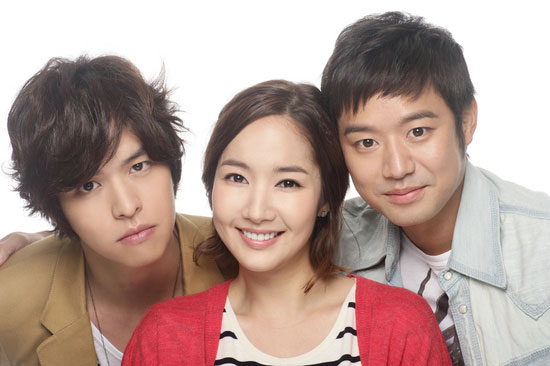 On the day of broadcast, Yoon Jae In (Park Min Young) finds her way to home of Young Kwang (Chun Jung Myung), but is driven out by Park Goon Ja (Choi Myung Gil), and is wandering in rain cries uncontrollably.
Jae In strongly believes that Seo In Chul (Lee Ki Young) is her father. In Chul who is full of guilt and remorse does not reveal the truth that Jae In is the daughter of Yoon Il Goo (Ahn Nae Sang). Park Goon Ja misunderstands that In Chul is having a daughter from affair with other woman, slap in the face of Jae In merciless and harshly.
On the other hand, the MBC's Can't Live with Losing aired on the same has the rating of 7.9%.