The rising trend of ratings for MBC Wednesday and Thursday drama series The Moon Embracing the Sun (The Sun and the Moon) is unstoppable. The rating of episode 8 exceeded 30%, becoming a hot discussion topic.
According to statistic from AGB Nielson media research company on January 27th, 2012, the rating for episode 8 of The Moon that Embraces the Sun aired on January 26th, 2012 is 31.7%.
This is the first time that a rating for miniseries to exceed 30% after KBS2's miniseries Bread, Love and Dreams (King of Baking, Kim Takgu) that ended its run on September 2010.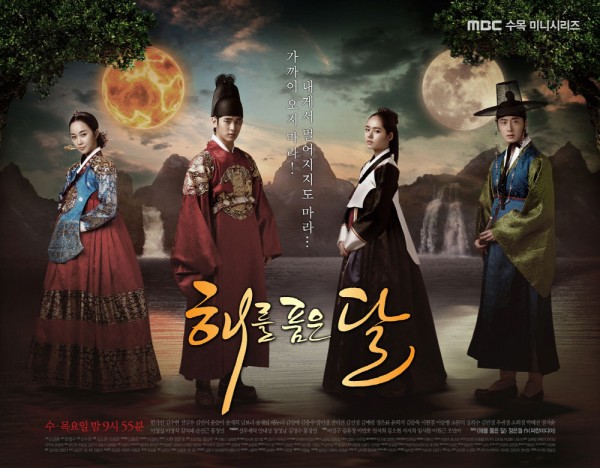 The high ratings of The Moon that Embraces the Sun was achieved since its premiere episode. It achieved the rating of 18% on episode 1, and subsequently broke 20% rating mark on episode 3, and continue to rise in steep momentum.
At the initial stage of The Moon that Embraces the Sun, the acting of young actors have successfully attracted audience. The interesting story has been praised as the main contributor to the success of the drama. The fact that The Moon that Embraces the Sun is based on the novel by Jung Eun Gwol who wrote Sungkyunkwan Scandal has also been one reason that attracts viewers.
On the other hand, dramas that broadcast at the same time, SBS's Take Care of Us, Captain rated 8.5% while KBS2's Wild Romance rated 6.4%.
via Star News