The ratings of MBC drama The Moon that Embraces the Sun (TMTETS) is standing right in front of the 40% mark, but has failed to break forward.
According to data of AGB Nielsen, rating for episode 12 of The Moon that Embraces the Sun broadcast on February 9th, 2012 is 37.1%.
The rating is exactly the same with the rating achieved in the previous episode aired on February 8th, 2012. On February 2nd, 2012, the rating for episode 10 is also 37.1%. As such, it seems that the ratings of the popular TV series have been in the state of standing still. TMTETS has been breaking its own highest ratings record on every new episode up until episode 10, but it hits a bottleneck now and unable to exceed 40%.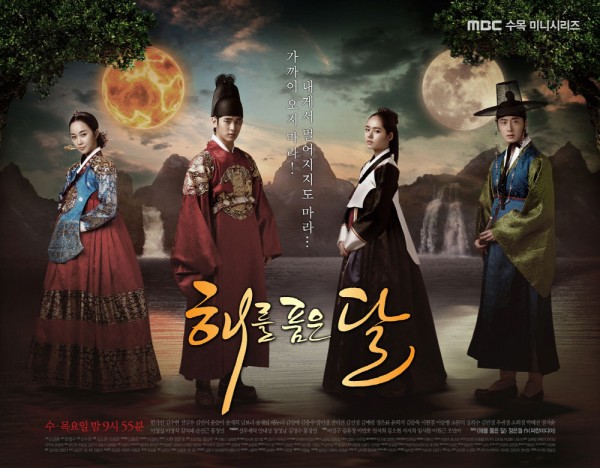 On the other hand, ratings of KBS2's Wild Romance and SBS's Take Care of Us, Captain were 5.1% and 6.5% respectively.