In KBS drama "Love Rain", the romantic quotations of Jang Geun Suk touch the heart of female audience. The romantic lines of Jang Geun Suk who plays the role of talented photographer Seo Joon in the drama are one of the highlights of the drama, now let's look back at his impressive quotations.
◆ "In the future, don't come here anymore, she is mine."
In the 10th episode, Joon gets jealous after seeing Ha Na is together with Tae Sung, and immediately declares that Ha Na is his woman, demonstrating the macho charm.
◆ "Accepted it, this is your answer."
Joon saw the ring placed on the table by Ha Na, and in order to express his heart to Ha Na, Jang Geun Suk acts on his own to wear the right on his own hand, making himself "been confessed upon," the vigorous love offensive against Ha Na made audience unknowingly falls into the charm of Jang Geun Suk.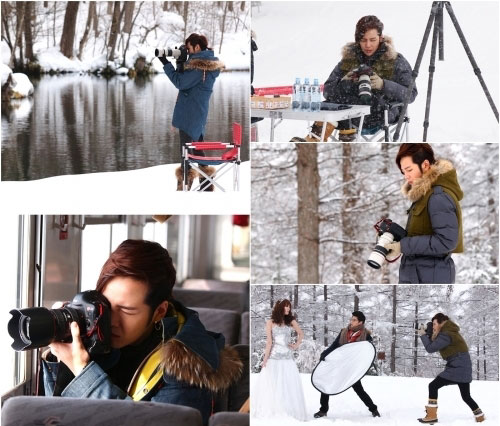 Moreover, during process of hiccup by Ha Na, Joon also does not forget to use the sincere voice to exclaim over the beauty of Ha Na. Although looks arrogant, domineering, but he is very frank in love, generously offering his true heart to woman he loves.
Other the two young actors, the romantic story of middle-aged actors Jung Jin Young and Lee Mi Sook also gradually unfolds. What is the eventual ending for the tortuous road of love for two generations of people, let us wait and see.