SBS's Salaryman Chohanji debuted with a steady 8.7% audience rating.
According to AGB Nielson Media Research data on January 3rd, 2012, the rating of first premiere episode of Salaryman Chohanji is 8.7%. Although the rating is 4.1% lower than the rating of episode 1 of A Thousand Days' Promise, but when comparing with competitors, the result is considered barely satisfactory.
In the first episode, the whole plot is progressing in a hilarious way. Oh Yoo Bang (Lee Bum Soo) and Choi Hang Woo (Jung Gyu Woon) who join the new medicine experience in Cheonha group could not stand each other, and have conflict everywhere, bringing a lot of laughter to viewers. The relaxed story development of episode 1 also raised the expectation of viewers towards future development.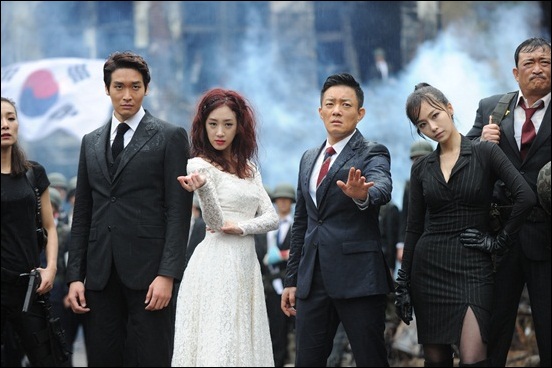 The KBS 2TV's Brain and MBC's Lights and Shadows broadcast at the same time rated 16.5% and 12.9% respectively.