"Let's meet at talk show."
Can we see the king who loves the people and thinks for the people, and Lee Kang Hoon who both hands grabs medical skill and ambition in talk show entertainment program?
The producers of variety shows are buzzing in full swing in order to invite Han Suk Kyu (48) and Shin Ha Kyun (38) to join their programs. Han Suk Kyu of SBS's Deep Rooted Tree (A Tree with Deep Roots) who returned to small screen after 16 years, and Shin Ha Kyun of KBS2's Brain who returned to small screen after 8 years, have won the Daesang (Grand Price) Award of 2011 SBS Drama Awards and 2011 KBS Drama Awards repetitively, and successfully begin their second golden age. And the viewers of these two TV stations have been hoping that they can participate in talk shows.
The talk show programs of SBS's Healing Camp and KBS's Win Win appeared to be the most potential contenders to be 'triumphant.' The production crews have been continuing contacting and making overtures to the two persons who have almost no experience in talk show. A person related to broadcasting industry said, "Both of them has been absent from TV small screen for a long time, and is also the first Daesang Award for them. The high interest of public on them is a good story for talk show. Has been in negotiation, but seems like not so easy."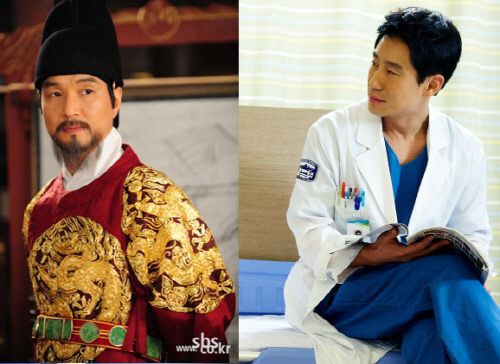 Both of them is famous for not participating in talk show program. The last time Han Suk Kyu ever be a guest on a talk show is in 1998 on SBS's Lee Hong Ryul Show." Shin Ha Kyun never even starring in any talk show since debut. A broadcasting official said, "Other than broadcasting companies, according to what I know there are many groups who interest in them. Both persons is the kind of actor who normally keep a distance from the public, so the chance of them to appear in activities is not high. However, it's natural for people to want to know more about Han Suk Kyu and Shin Ha Kyun."
via SportsSeoul