On April 27th, 2012, KBS 2TV drama "Love Rain" opened its filming set at Mapo-gu, Seoul to public. The lead actress of the drama, Girls' Generation member Im YoonA was interviewed, and expressed the gratitude to Jang Geun Suk.
YoonA said, "At the scene, I learn a lot of things from brother Geun Suk. Whether it is the attitude of him to the fans who visited the set, or the immersing during the filming, they're worthy of my learning. He is very smart, so I feel I am very luck to be able to co-star with him this time. And he is very gentleman, taking care of me on the set, so I am very grateful to him."
When the media asked, "By yourself, who would you choose, between Seo Joon (Jang Geun Suk) and Tae Sung (Kim Yong Kwang) in the drama?" YoonA answered without hesitation, "Seo Joon." Then she explained, "In the drama, although the personality of Ha Na is not easily changed of heart, but I also don't know so like Seo Joon. Knowing that many people like him, so if I really encounter such a person, should be afraid."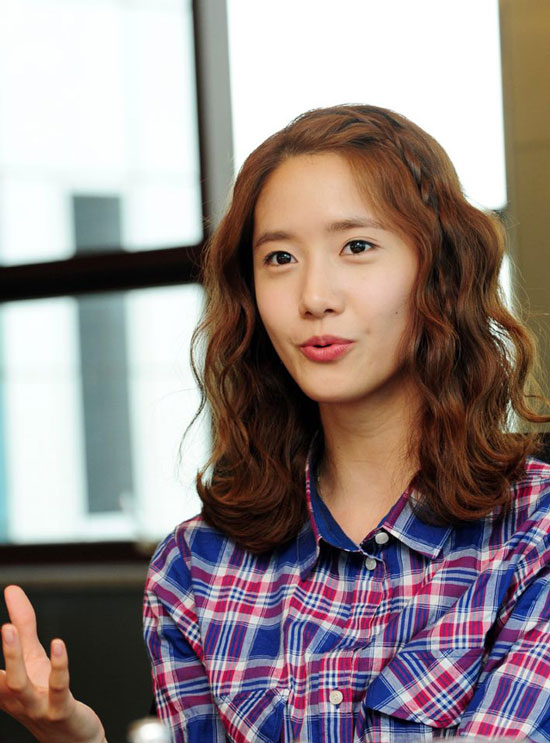 YoonA went on to sa, "If for marrying, would choose Tae Sung, because he is like Daddy-Long-Legs, making girl feels very warm."
On the day's filming set, the scene shot was Seo Joon injured his ankle, looking at Ha Na who is sawing wood, he gets worried, so replacing her to saw the wood.
via TVDaily