New drama Take Care of Us, Captain (Please, Captain) takes off safely.
According to AGB Nielson Media Research statistics released on January 5th, 2012, the rating for the premiere first epiosde of SBS's new Wednesday and Thursday drama series Take Care of Us, Captain is 9.2%. The rating is a drop of 0.3% comparing with the rating of 1st episode of its predecessor, Deep Rooted Tree. Take Care of Us, Captain ranks second among Wednesday and Thursday drama with ratings that close to 10%.
The episode of the day depicted the look of Han Da Ji (Koo Hye Sun) who lost her parents. The parents of Han Da Jin encountered accident due to operational error of co-pilot, and gave birth on the plane. To make matter worse, her father passed away in a traffic accident, as the result she and her younger sister can only rely on her aunt, increasing the curiosity to future plot development.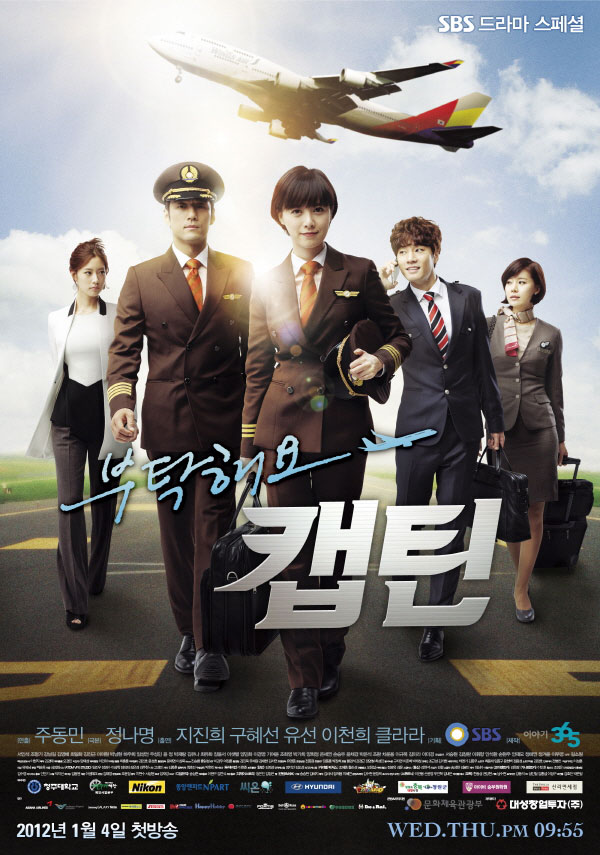 On the other hand, the ratings for MBC's The Moon that Embraces the Sun and KBS 2TV's Wild Romance broadcast at the same time are 18.0% and 7.1% respectively.