The Glory Jane drama of KBS 2TV has managed to break its own highest viewership ratings record with every episode aired, and has officially entered the fight for viewers and ratings of drama series aired on Wednesday and Thursday.
The statistic released by AGB Nielson Media Research on October 21st showed that the episode 4 of Glory jane scored the rating of 13.6% nationally, higher by 1.8% when comparing with episode 3 aired on October 19th, 2011, in hot pursuit on ratings champion for Wednesday and Thursday drama Deep Rooted Tree.
But the majesty of the king Deep Rooted Tree is not to be overlooked. The Deep Rooted Tree episode 6 aired on the day achieved the rating of 18.6%, just a step away from 20% mark. The Can't Live with Losing which ended on October 20th only managed to has the final rating of 7.5%.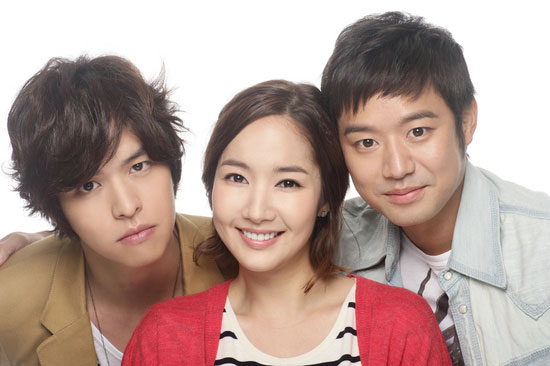 Glory Jane episode aired on October 20th tells the story of Kim Young Kwang (Chun Jung Myung) who can no longer play baseball, kneel down in front of his fan Yoon Jae In (Park Min Young) with tears. On the other hand, the business 1 group comprised of Heo Young Do (Lee Moon Shik), Joo Dae Sung (Kim Sung Oh) and Cha Hong Joo (Lee Jin) also made their appearance.