The full edition of MBC Wednesday and Thursday drama series "The King 2 Hearts" OST album is released on May 10th, 2012.
"The King 2 Hearts" OST album contains a total of 25 tracks. Among the tracks are all the previously released original sound tracks. In the OST album, Girls' Generation leader Tae Yeon leads the soundtrack of The King 2 Hearts with the moving ballad "Missing You Like Crazy". Boyfriend member Hyun Seong contributes his first solo ballad "Only You". Spearheaded by music director Lee Pil Ho (Beethoven Virus), the soundtrack also features songs from K.Will, Lee Yoon Ji, Super Kidd, and SM Entertainment artist J-Min.
To the disappointment of Lee Seung Gi's fans, there is no song from the oppa.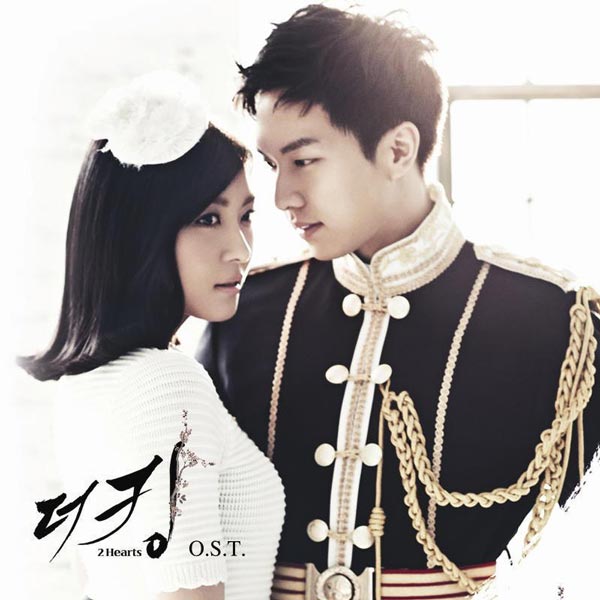 The King 2 Hearts OST Album Track List
The King (더 킹)
Love and Touching of The King (더킹 사랑과 감동)
Dream of Hang Ah (항아의 꿈)
Dead Line
Two Hearts (두 개의 심장)
Together… (함께…)
Special Mission (특수임무)
The Sad Sky (슬픈 하늘)
Smile Day (웃는날)
Love Hurts (아픈 사랑)
Lovely Yours
Breach
If You Close Your Eyes (눈을 감으면)
Burning Heart (타는 마음)
Greasy
Lazy
Black Message
Bright Day
New Beginning (새로운 시작)
The King 2 Hearts full complete OST album is available from major music stores such as YesAsia (aff).