MBC Wednesday and Thursday drama series The Moon Embracing the Sun set its own highest ratings record once again, closing in to 40%.
According to AGB Nielson, the rating for episode 15 of The Moon Embracing the Sun broadcast on February 22nd, 2012 is 39.1%.
The new rating breaks the previously highest rating of 38.4% achieved on February 15th, 2012. With the rapid development of the plot, the 40% viewership ratings is in sight.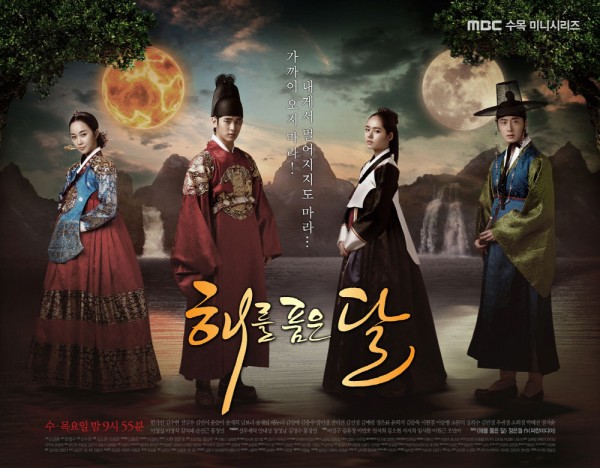 On the day's broadcast, Yeon Woo (Han Ga In) and Yang Myung (Jung Il Woo) spend a happy time, Hwon (Kim Soo Hyun) who saw the scene is jealous, the love triangle is officially underway.
On the other hand, the ratings for SBS's Take Care of Us, Captain and KBS's Wild Romance are both 5.6%.