The Moon that Embraces the Sun finally exceeded 40% ratings for the first time.
According to AGB Nielson Media Research agency data released on February 24th, 2012, episode 16 of MBC's The Moon that Embraces the Sun broadcast on February 23rd, 2012 hit the rating of 41.3%.
The rating is far higher than previous highest rating of 39.1% achieved on February 22nd, 2012. The Moon that Embraces the Sun which has been showing impressive upward trend in ratings have been breaking 40% mark in just 16 episodes, rising to the level of national drama. In Seoul metropolitan area, the rating even surged to amazing 46.1%, retaining its throne firmly.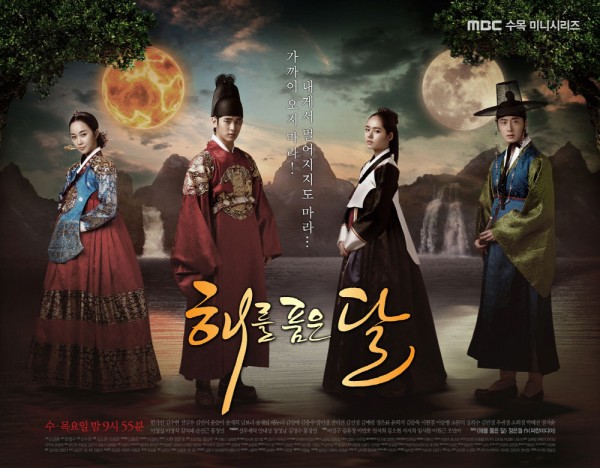 On the day's broadcast, Yeon Woo who is looking for her past memories remembers the scenes of her been expelled from the palace. She gets to know the whole plan from state shaman, and also gets to know that Princess Min Hwa was also involved, and thus feels very sad. And the King Lee Hwon also knows the whole truth of 8 years ago, ultimately understands that Wol is Yeon Woo. The whole development made the audience heartbroken.
At the same time, KBS2TV's Wild Romance rated 5.4% while SBS's Please, Captain rated 5.8%.