MBC Wednesday and Thursday drama series The Moon Embracing the Sun (TMETS) hit a new highest ratings again, and is expected to exceed 40%.
According to AGB Nielson Media Research company, the rating for episode 13 of TMETS broadcast on February 15th, 2012 is 38.4%.
This is an increase of 1.3% comparing with 37.1% achieved in episode 12 on February 9th, 2012. The Moon Embracing the Sun which has been breaking its own highest ratings record continuously hit a bottleneck during the last three episodes, where its rising trend was stopped. But the ratings rose again, inching closer to 40%, attracting attention.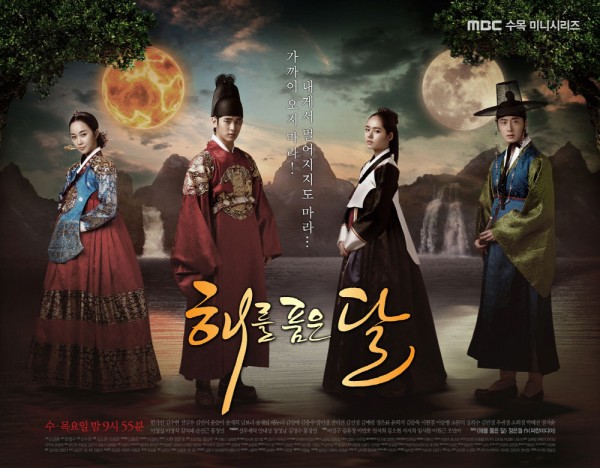 During the day's broadcast, Hwon failed to consummate with the Queen Bo Kyung, Wol was framed and sent to prison. In order to prove the innocence of Wol, Yang Myung went to the chuk-guk field, expressing the fact that on the day of marriage consummation of Lee Hwon and the queen, Wol was with him. Coupled with plead of shaman Jang, Wol was spared from death penalty.
On the same time slot, SBS's Take Care of Us, Captain achieved the rating of 6.3%, while KBS 2TV's Wild Romance achieved the rating of 5.2%.