KBS 2TV Wednesday and Thursday drama series Wild Romance finally ended its run, with a single-digit ratings without any surprise.
According to statistics released by AGB Nielson Media Research agency on February 24th, 2012, the final episode of Wild Romance achieved the rating of 5.4% for natianal average. The rating is even lower by 0.2% when comparing with previous episode.
On the contrary, MBC drama series The Moon that Embraces the Sun has created own highest ratings record with 41.3%, while SBS drama series Take Care of Us, Captain's rating also exceeded Wild Romance at 5.8%.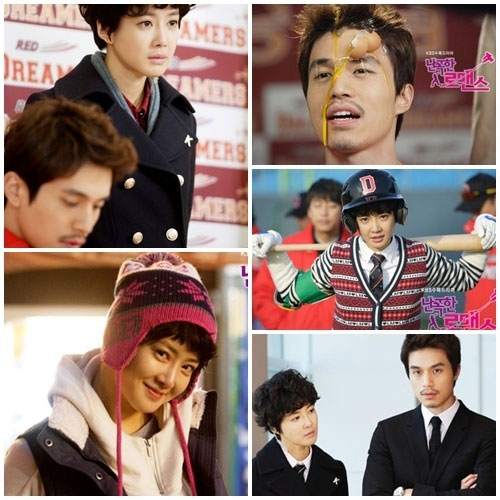 In the final episode of Wild Romance, Eun Jae and Mu Yeol recognize each other's feelings, and the drama ended with happy ending. Eun Jae and Jong Hee exchanged their clothing due to plot of Sun Hee and fell into the water. But Mu Yeol first saved the Jong Hee who is wearing the cloth of Eun Jae, letting Eun Jae misunderstand Mu Yeol as if he still has Jong Hee in the heart. Later Mu Yeol recognizes Eun Jae through the sports shoe, and makes a sincere confession to her, and kisses her romantically, ending sweetly.
In addition, from February 29th, 2012, a 4-episode Ordinary Love will be aired.