The KBS2 Wednesday and Thursday drama series Wild Romance is both funny and stirring love story. Not only is the drama popular, but the series also makes popular fashion, accessories and hairstyles of the actors and actresses in the drama. As the drama is coming to an end on February 23rd, 2012, the full complete edition of Wild Romance OST is released on February 16th, 2012.
Wild Romance OST album contains all previously individually released soundtracks, with an addition of a new OST (6th OST), sang by actor in the drama Oh Man Suk, and together with six more music tracks, making up the full OST album with a total of twelve tracks.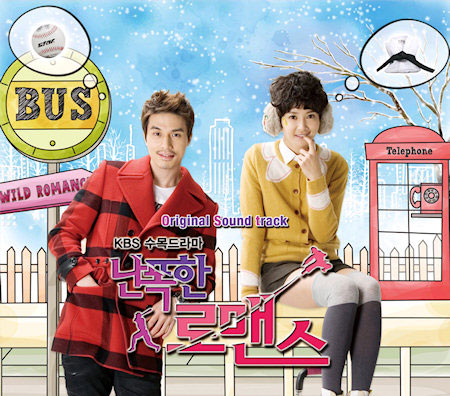 Wild Romance (난폭한 로맨스) OST Album Track List
Wild Romance (난폭한로맨스) – Title
Promise
Tears
Day of Weeping (눈물나는 날에는)
Love.. Heart is Beating (사랑.. 그 설레임)
Someday We (우리 언젠가)
The Wild Romance OST full album is available on YesAsia (aff) internationally.