the image of Yeon Jeong Hoon on TV screen is always series, calm and firm. After seeing him personally, realizing that he is an atmosphere maker, but it's hard to see her smiling side in drama series. Absolutely skillful Yeon Jeong Hoon who has been always playing the not easy characters who are full of scares in heart, this time is really making special preparation.
Yeon Jeong Hoon is returning to the small screen through MB special planning drama "Can Love Become Money". Yeon Jeong Hoon who is acting again less than two months after his previous drama ended said, "Rarely get rid of dark role to return to relaxing role."
"Can Love Become Money" tells the romantic love story of a man who regards money as the most important thing in the world, involving in a ridiculous plot because of money. Recently, Yeon Jeong Hoon who met with MK's Star Today said, "Recently I had been filming heavy drama, so I desire for lighthearted drama," expressing the reason he chose this drama.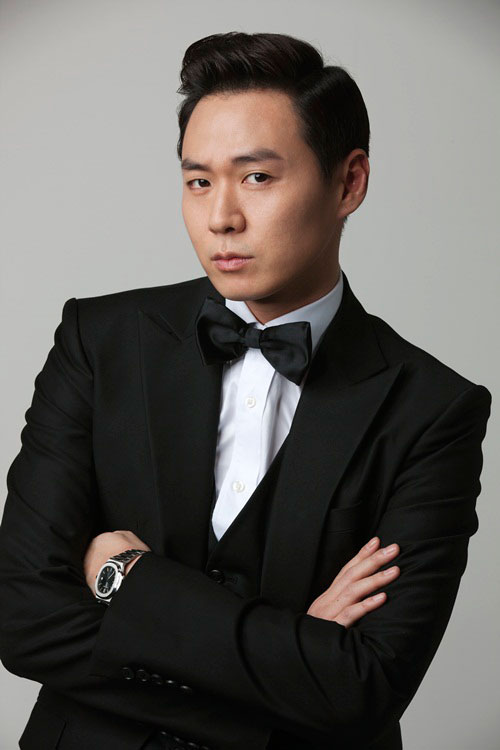 Since debut, Yeon Jeong Hoon has been famous for the image of gentleman. After discharged from military service, he starred in several more impact-full role such as "East of Eden" and "Jejoongwon", but another problem emerged. Constant appearing in negative image gives a sense of negative presence to viewers.
He returned with cold image recently with "Vampire Prosecutor", successfully transformed again. Next, he is going to challenge romance drama. During the period, he had thought of starring in drama with strong emotional flavors of family and brotherly love. The last time he was interpreting romantic love was 7 years ago in 2005 movie "Love in Magic". And it was the movie before his enlistment. So, Yeon Jeong Hoon once again starring in this kind of drama, is worth the wait.
In the drama, Yeon Jeong Hoon plays the role of Ma In Tak, who is the 30-year-old youth who is the envy of everybody, but does not believe anyone except money. But it's a character who is pitiable after understanding. A cold-blooded image which cannot be moved by anything, all these in order to survive, this kind of character has long been in such a harsh environment.
It's also a problematic 'tyrant complex' character who always take precedence over others, this kind of role is very attractive. "It's a character of non-reality, and exists in fairy tale world. For a role without luck, such an action is justified. Basically, it's an annoying role, but constant surprising behavior also made people felt very interesting."
At first glance, the Kim Jo Won (Hyun Bin) of Secret Garden and Duk Go Ji (Cha Seung Won) of "Best Love" which were a big hit last year come to mind, but the party concerned does not really care about it. Rather, Yeon Jeong Hoon said, "Ma In Tak may be similar to others, but there is plan to differentiate." He said the plan involves new concept and new character image.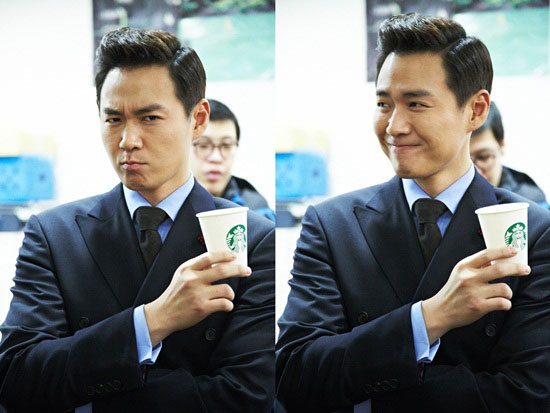 With innate luck for wealth, and no shortage of beautiful women, but intertwined with positive and ordinary woman Yoon Da Ran (Uhm Ji Won). Although it's relationship began from money, but they found love from conflicts.
Yeon Jeong Hoon said, "The intertwined relationship between the characters is very interesting. No matter how, although it's old-fashioned story, but the appearance of various characters give a refreshing feeling." And between the characters they have tacit understanding.
Uhm Ji Won is playing the role of lead female character Yoon Da Ran. As with previous drama "Vampire Prosecutor", Yeon Jeong Hoon perfectly interpreted the image of cold-headed, while Uhm Ji Won is having a fresh change. Yeon Jeong Hoon said, "We knew at former management agency, but it's the first time we cooperated in a project," revealing that he's been glad to reunite with Uhm Ji Won.
Generally in romantic comedy, man is the bad guy who hurts the heart of woman, but Yeon Jeong Hoon has a weapon as advantage. Thanks to the innate image, no matter what kind of negative role he played, his 'true heart man' will not disappear.
"(True heart man) image of course has advantages and disadvantages. If continue to play villain role, the transformation may be difficult. For example, for senior Han Suk Kyu, no matter how evil the role, even fraudster, to public, the gentle image in coffee CF comes up strongly. I am grateful that it's possible to have duality."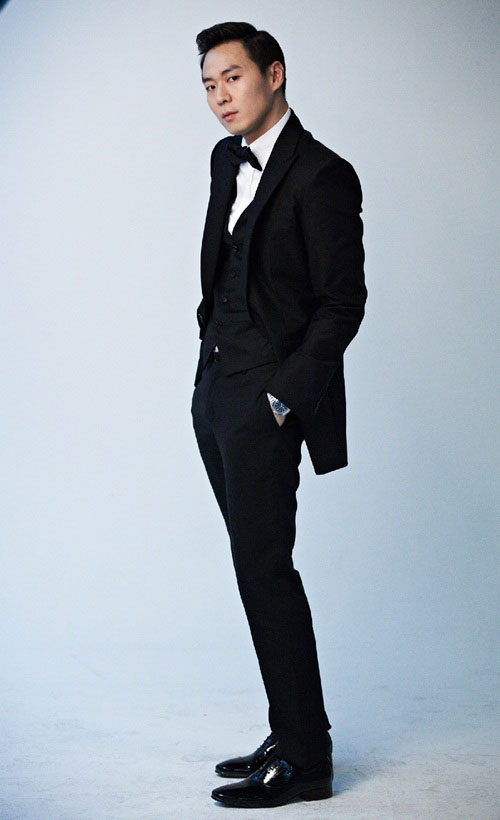 Thus, the "Can Love Become Money" which is special for Yeon Jeong Hoon" is highly anticipated. After debuting, he has tirelessly produced dramas to appear on screen, and continuously innovate and transform. He is taking the step in acting career with good mood and full of passion towards acting.
"Compared to the viewership ratings, more importantly is to let the audience enjoy the interesting story, and willing to continue watching. So, do looking forward to new image of actor Yeon Jeong Hoon."
via MK