On April 27th, 2012, Girls' Generation member Im YoonA was itnerviewed during the filming process of "Love Rain" at Sangsu-dong, Mapo-gu, Seoul.
YoonA was askd, "When members of SNSD saw your performance in 'Love Rain', what's their reaction?"
YoonA said, "Not long ago, there was a kiss scene with Jang Geun Suk. After they watched it, they're shocked, saying that we kissed too deep." She continued, "I was also surprised after I watched it. When we shot the kiss scene, it didn't look so serious, but the fact is that it looks very different on screen, indeed a little too deep."
She also said, "When shooting the kiss scene, because the role of Jang Geun Suk is a playboy, so it was his responsibility to lead the kiss. This scene was actually even more difficult and also very embarrassing for Jang Geun Suk. What I needed to do was to just stand there waiting to be kissed."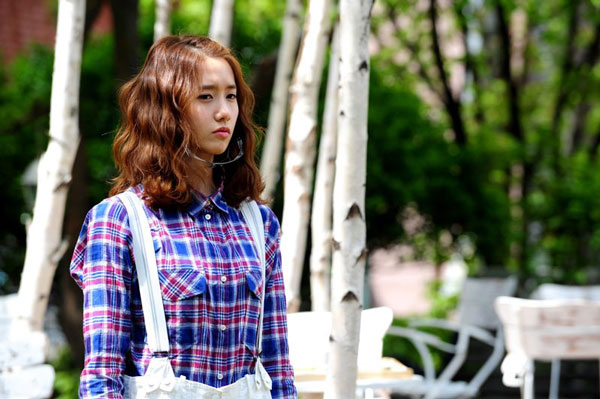 YoonA also revealed that the kiss scene of Yuri and Lee Je Hoon in SBS's "Fashion King" caused an interesting squabble in the living quarter. "Yuri and I will argue who kissed the deepest, but in the end, other members unanimously said, 'The kiss scenes of both of you are extress!' to end the debat."
In the "Love Rain", YoonA plays two role of Jung Ha Na, a modern girl in 2012, and Kim Yoon Hee, a traditional girl in the 1970s.
via MyDaily