The KBS 2TV's Brain and MBC's Lights and Shadows are engaging in fierce duel. This is the phenomena happened after the end of SBS's A Thousand Days' Promise which has topped the ratings table when it's shown.
According to data of AGB Nielson Media Research agency on December 27th, 2011, the Brain broadcast on December 26th, 2011 is 14.9%, an increase of 1.8% compared to last episode aired on December 20th, 2011.
Broadcast at the same time, rating of MBC's Lights and Shadows rose 1.7% from last week to 13.2%, closely follows behind.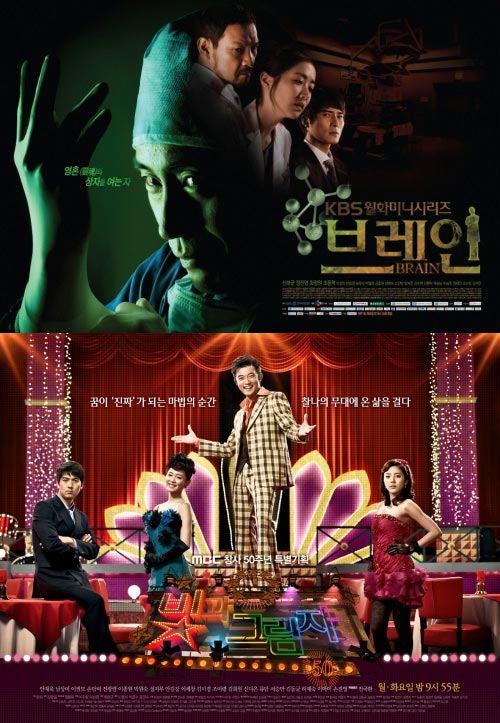 The special edition of Deep Rooted Tree (Tree with Deep Roots) broadcast on the day rated 8.2%.
On the other hand, the day's episode of Brain depicts the sad look of Lee Kang Hoon in front of mother who passed away, which also indicates that the showdown between Lee Kang Hoon and Kim Sang Chul is going to start.