In the recent filming of the new Korea MBC drama series Can't Live with Losing which will air its first episode on August 24th, 2011, the lead actress Choi Ji Woo is said to become a laughing stock while filming a karaoke scene, decisively destroying her own image.
In the published photos, Choi Ji Woo closed her two eyes and sang wholeheartedly. Her former image as Melodrama Queen is nowhere to be found. Her full effort to "collapse" and impressive acting skills caused the the staff members to feel stunned and burst out in laughter after seeing her acting and the new image projected.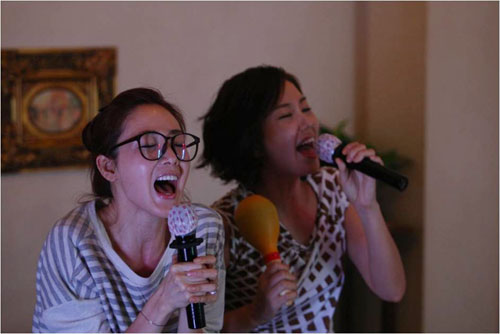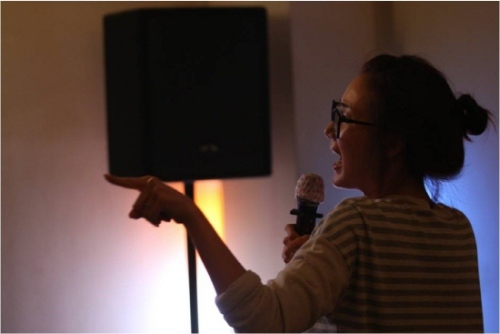 Choi Ji Woo will have a complete change of image in the new drama to become a self-price city girl, challenging her acting skills to transform into the new romantic comedy role.
In addition, the kissing scene between Choi Ji Woo and Yoon Sang Hyun in the baseball stadium and various intimate acts shown in the trailers are much awaited by viewers too.