Due to the strength of MBC drama Lights and Shadows, the viewership ratings of SBS drama Fashion King dropped below 10% again.
According to statistics released by AGB Nielson media research agency on the morning of April 10th, 2012, the national viewership rating for Fashion was only 9.0%, decreased by 1.4% from previous episode.
Several kiss scenes by all 4 leading actors and actresses were staged in the episode, including drunken Jae Hyuk (Lee Je Hoon) kisses Ga Young (Shin Se Kyung), and insulted Young Gul (Yoo Ah In) kisses Anna (Yuri) in retaliation. Even so, the kiss scenes did not play any role to save the ratings.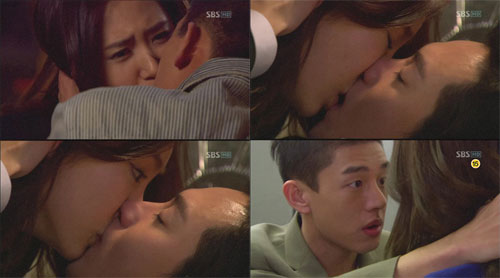 MBC drama Lights and Shadows and KBS drama Love Rain broadcast at the same time slot rated 21.9% and 5.4% respectively.