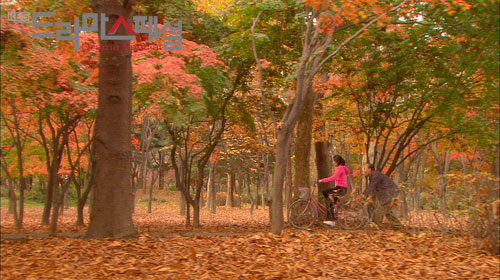 Drama Title: Sorry I'm Late
Korean Title: 늦어서 미안해
Revised Romanization: neuj-eoseo mianhae
Chinese Name: 对不起,我来晚了
Genre: Drama
Language: Korean
Episodes: 1
Broadcast Place: South Korea
Broadcast Network: KBS2
Broadcast Period: 20 November 2011
Air Time: Sunday 11:25 PM
Preceded by: Duet
Followed by: My Wife Disappeared
Plot Summary / Synopsis
Yeong-hwan lives a long lonely life receded by a sick wife. Just when he is getting tired of looking for their daughter who left home 10 years ago, and he is about to say goodbye to the world, a queer granny turns up.
Cast
Yoon Joo-sang (윤주상) as Yeong-hwan (영환)
Seong Byeong-sook (성병숙) as Seung-hye (승혜)
Jeong Soo-yeong (정수영) as Eun-joo (은주)
Bae Noo-ri (배누리) as Student Seung-hye (학생 승혜)
Production Credits
Director: Kim Seong-yoon (김성윤)
Screenwriter: Kim Bo-yeon (김보연)
Trivia
The drama is 46th miniseries of KBS "Drama Special" TV series.
Watch online with English or Chinese subtitle (not yet available).
Photo Gallery