Your Rating
The First Memory (最初的回忆) or in Pinyin, Zui Chu De Hui Yi, is a song by Da Feng Chui (大风吹), a Singaporean band. The song is a new single by the Da Feng Chui band with the MV going to be released in 2012.
Although The First Memory has not yet officially released, but the song has premiered on air wave via Singapore's radio station Yes933, and is one of the OST (original soundtrack) of the Singapore drama The Oath. The song is used as the insert song of The Oath, and it's featured as the song that accompanying the scrolling ending credits on episode 15 broadcast on November 14, 2011.
The First Memory (最初的回忆) is composed by Zhen Liang (龔振良), the lead singer of Da Feng Chui and is written by Hong Mei Yan (洪美燕).
Watch and listen the The First Memory (最初的回忆) at YouTube (recorded from episode 15 of The Oath). Another video clip is available which is recorded from the final episode 20 of The Oath, broadcast on November 21st, 2011. As the song is recorded from the drama, it's not complete but mixed with dialog lines.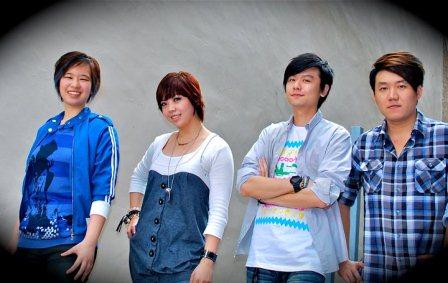 The First Memory (最初的回忆) Lyric
当熟悉变成了距离
未来被定格在原地
过去任性逃避
回忆 背弃
拼凑的画面像空气
思绪洒落零乱剧情
努力瓦解每段回忆
寻找 你的呼吸
删去全世界依然无法忘记
虽想你 谁是你
时间流逝在宇宙也不畏惧
虽唯一 只靠心感应
删去全世界依然还要重新
邂逅 爱上你
睁开眼是你
最初的回忆
The First Memory (最初的回忆) Lyric English Translation
When familiarity turns into the distance
Future is frozen in place
Escape willfully in the past
Memory, abandon
The picture pieced together is like air
Thought scatters messy story
Work hard to disintegrate each section of memory
Find your breathe
Deleting the whole world still cannot forget
Although thinking of you, who are you
Do not fear the passage of time in the universe
Although only one, only rely on the heart to induce
Deleting the while world still have to anew
Encounter, fall in love with you
Open the eyes is you
The first memory