Kim Rae Won and Soo Ae of A Thousand Days' Promise, Kim Sun Ah and Lee Dong Wook of Scent of a Woman, Lee Min Ho of City Hunter, Lee Yo Won of 49 Days, Jang Hyuk and Han Suk Kyu of Deep Rooted Tree, and Ji Sung and Choi Kang Hee of Protect the Boss won the "Top 10 Stars Award" of 2011 SBS Drama Awards.
Here's the brief quotes of their acceptance speech when accepting the "Top 10 Stars" award on stage.
Lee Dong Wook said, "I feel honored to stand together with so many excellent people. This is my first film after discharged from army. The warm welcome by everybody has let me completed the drama well."
Lee Min Ho said, "I feel honored to be able to won the award with so many great seniors."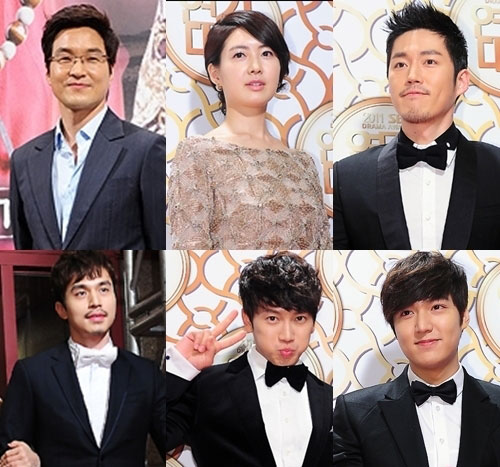 Han Suk Kyu said, "Although this position is very unfamiliar, but will want to thank everyone. I feel that I am representing every staffs on Deep Rooted Tree to receive this award. Very grateful to seniors and juniors that filmed together."
Kim Rae Won said, "I did not shoot TV series for a long time. This time I filmed again and get this award, I am very grateful."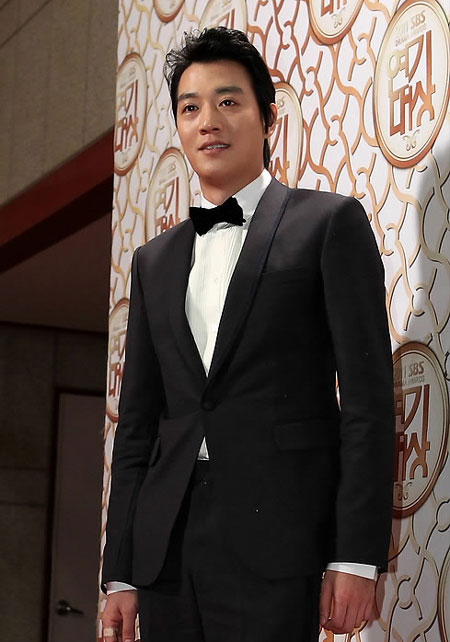 Kim Sun Ah said, "Making such a good drama series, let me feel very happy this whole year. I will continue to make good project in 2012, continuing to acting well."
Lee Yo Won said, "It's good if the cast members of 49 Days could come together. Thank you for giving me this award."
Jang Hyuk said, "This year I shot two dramas in SBS. Now I am standing here, really thank you."
Choi Kang Hee also said, "Today I won the award and I am also the MC, already a little chaotic."
Ji Sung added with "me too" and "thank you," provoking laughter.
Soo Ae who also won the award did not attend the 2011 SBS Drama Awards ceremony for personal reason.